KARENGE DARU PARTY Lyrics
from the Punjabi Industry is Ft. by
Millind Gaba
. Song lyrics of KARENGE DARU PARTY is sung by
Millind Gaba
. KARENGE DARU PARTY song lyrics are written by Millind Gaba and music is given by Millind Gaba.
KARENGE DARU PARTY LYRICS Song Credit:
Song:
KARENGE DARU PARTY
Music:
Millind Gaba
Lyrics:
Millind Gaba
Singer:
Millind Gaba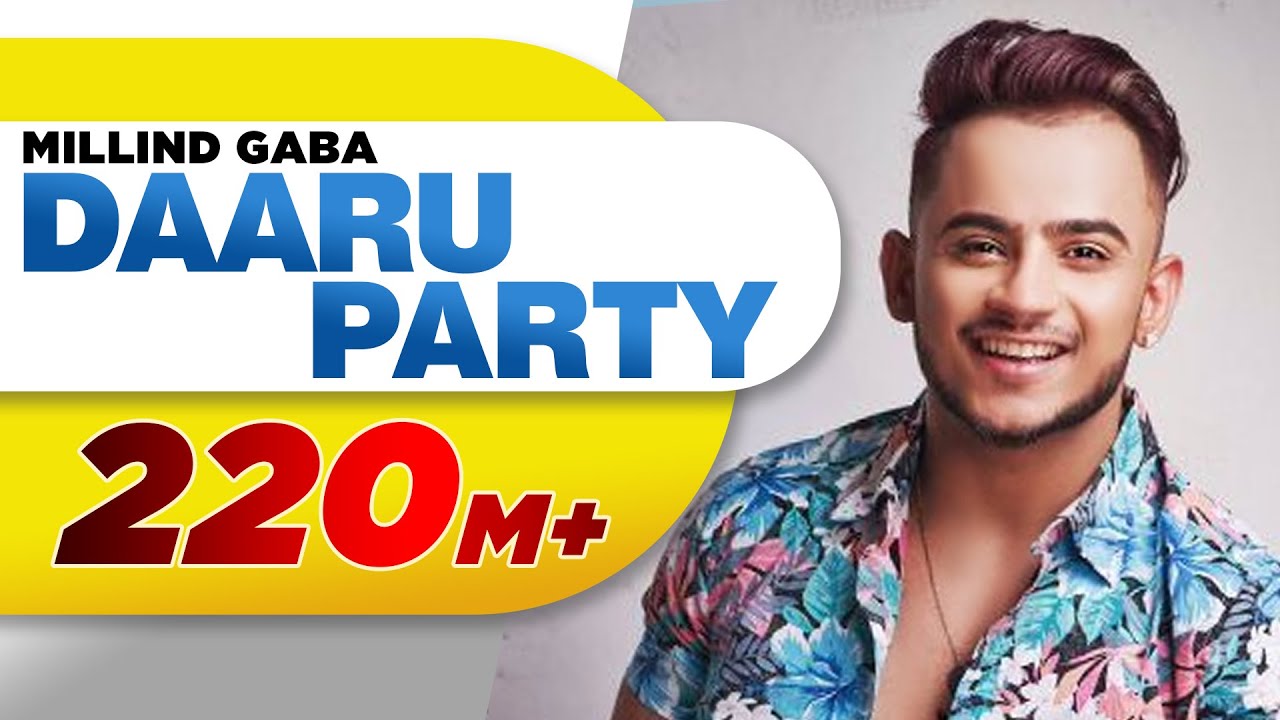 KARENGE DARU PARTY LYRICS
KARENGE DARU PARTY Lyrics in English
Music MG
Yeh kahan se laaya teekhi hai bahi badi
Aaloo bujhia
Sun

Aye bhai thodi aur daal de
Fridge vichon ice cube bhi nikaal de x (2)

Hath mein liquor ho, kuch na fiqar ho
Na ho ghar wale, na hi unka dar ho

Whisky ho ya rum badte chalein hum
Rukenge na yeh kadam

Karenge daaru party x (4)

Ek peg aur bana na yaar
Abbe sun na bhai

Destiny palat gayi, aisi palat gayi
Jiski ummeed na thi aisi ladki patt gayi
Mere kol aake mere naal sat gayi
Gale ohde lag ke feeling meri vadd gayi x (2)

Ae bhai ab achchi khasi chadh rahi hai
Dheere dheere duniya bhi sadd rahi hai
Kyun?
Saddne de jo saddta hai
Chadh ke bhi sala darta hai
Hum to karenge kya

Karenge daru party x (4)

Bhai, bhai, bhai, bhai
Panch peg ki capacity thi nau nau gattak gaya
Teri kasam ab hor na peeta bas main atak gaya

Do you know?
How much feeling sad ho gaya
Lemme tell you dude
Tere bhai ka breakup ho gaya

Tabhi to pee li zyaada
Socha usko forget karun
Ik baat bata bhai chat pe
Parineeti kaise set karun
Abhi call karun
Pehli baari mein pehchan legi
Tera bhai maarega offer
Haste haste haan kar degi

Tab aayegi use samajh
Jisne mujhko choda hai
Jiske liye choda hai
Woh.. tu samajh ja na yaar

Mat pooch bhai zyaada emotional ho jaunga
Bhai pillow la de ek main to yehi pe hi so jaunga

Tu mat so bhai, tu gaana gata reh
Karenge daru party x (4)

Music MG, daaru party

Karenge daaru party x (4)
Music MG x (2)

KARENGE DARU PARTY LYRICS in Hindi VIDEO SONG
This is the end of
KARENGE DARU PARTY song lyrics
. If you find any spelling mistakes in the lyrics of KARENGE DARU PARTY lyrics song sung by Millind Gaba, please send the correct songs lyrics using the contact us page. If you like the lyrics of the KARENGE DARU PARTY song, please show your love by sharing it with your friends and family or you can also share it on Facebook, Whatsapp or any other social media profile.